Lineup Expansion of Power MOSFETs of SOP Advance(WF) Packages That Contribute to Lower Power Consumption for Automotive Equipment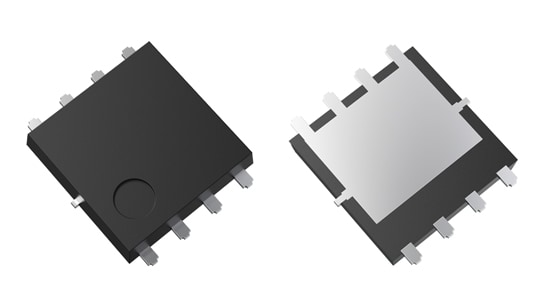 Toshiba Electronic Devices & Storage Corporation ("Toshiba") has started mass production of two N-channel MOSFETs using SOP Advance(WF) package for automotive and has expanded its lineup. The two models are 60 V "XPH2R106NC, XPH3R206NC."
These new products are qualified with the automotive reliability standard AEC-Q101. The package is a surface mount type SOP Advance(WF) that uses a wettable flank terminal structure, which facilitates automated visual inspection of the board mounting state.
In addition, the maximum On-resistance is reduced by about 60 %[1] compared to Toshiba's current products, contributing to power saving of automotive equipment.
XPH2R106NC and XPH3R206NC are Toshiba's first 60 V products in SOP Advance(WF) packages.
They support a variety of automotive applications and meet a wide range of customer needs.
Notes :
[1] Case of compared new product XPH2R106NC and current product TPCA8084 @VGS=10 V
Automotive equipment
Motor drivers
Switching regulators
Load switches, etc.
AEC-Q101 qualified
Low On-resistance :
RDS(ON)=1.7 mΩ (typ.) @VGS=10 V (XPH2R106NC)
RDS(ON)=2.6 mΩ (typ.) @VGS=10 V (XPH3R206NC)
SOP Advance(WF) packages with a wettable flank terminal structure, which facilitates automated visual inspection of board mounting conditions.
(Unless otherwise specified, @Ta=25 °C)
Part

number

Polarity

Absolute maximum ratings

Electrical characteristics

Thermal

characteristics

Packages

Drain-

source

voltage

VDSS

(V)

Drain current

(DC)

ID

(A)

Drain

current

(pulsed)

IDP

(A)

Channel

temperature

Tch

(°C)

Drain-source

On-resistance

RDS(ON)

max

(mΩ)

Channel-to-

case thermal

impedance

Zth(ch-c)

max

(°C/W)

@VGS=

4.5 V

@VGS=

10 V

N-ch

60

110

330

175

4.1

2.1

0.88

SOP

Advance(WF)

70

210

6.2

3.2

1.13
Application Circuit Examples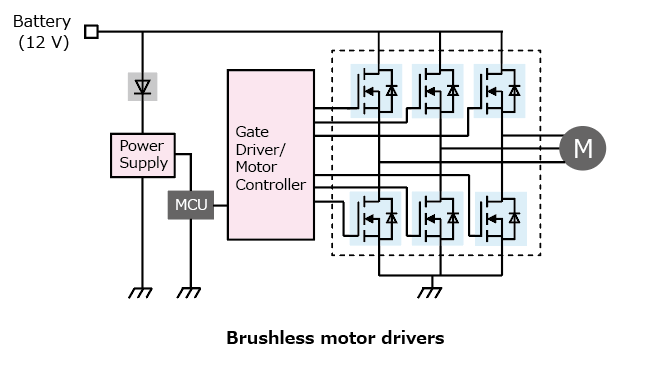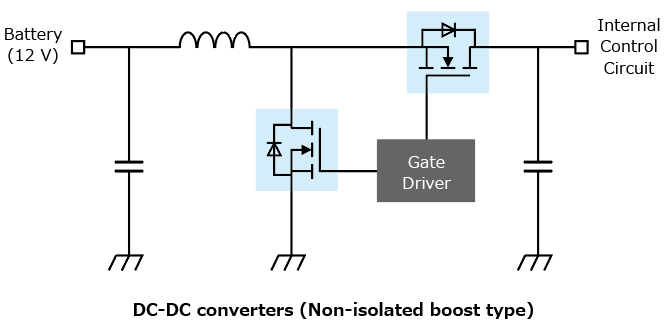 Note: The application circuits shown in this document are provided for reference purposes only.
Thorough evaluation is required, especially at the mass-production design stage.
Providing these application circuit examples does not grant any license for industrial property rights.
Information in this document, including product prices and specifications, content of services and contact information, is current on the date of the announcement but is subject to change without prior notice.